Raise your hand if you've been to a wine tasting only to learn that you have no idea how to ACTUALLY taste wine? We have to admit,
Wine tasting
can be a little intimidating but what if we told you that there's no right or wrong way to taste wine? 
In this post, we're going to first break down the 5 basic steps to taste wine; Second, we'll walk you through the different ways a wine tasting can happen and last we will introduce you to some wineries that are using innovative technology to enhance how you taste wine. 
Wine tasting is simple – you either like the wine that you're drinking or you don't. To be an actual wine tasting pro, there are 5 basic steps that you should know before stepping into a wine tasting room. 
LOOK
SWIRL
SMELL
TASTE
THINK/CONCLUDE
These 5 basic steps are used by wine tasting pros to refine their palates and can even sharpen their ability to recall wine. What's even better, you already have the tools to start, a brain and a glass of wine! 
After reading this post you'll leave feeling confident and ready to slay your next wine tasting!  
    HOW TO TASTE WINE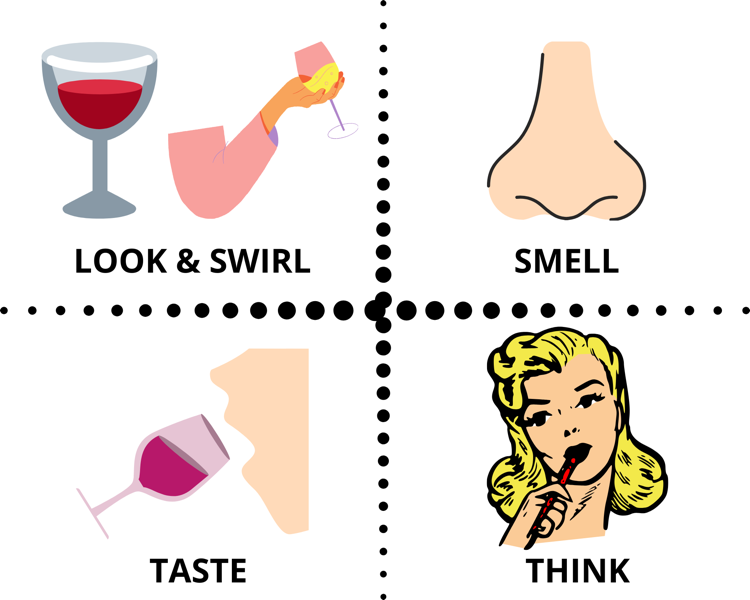 Just look at it! After you look, swirl to release the aromatic notes. Checking out the appearance should take no more than 5 seconds.  The reason you look at the wine is to see the wine's hue or color, which
can tell you a lot about the wine your drinking.
*TIP* – Hold your glass up to a white background so that you can experience the full hue of the wine you are looking at
*TIP*- GET YOUR WHOLE FACE INSIDE! This allows you to trap the aromas so you can really experience the notes
   WINE TASTING & TECHNOLOGY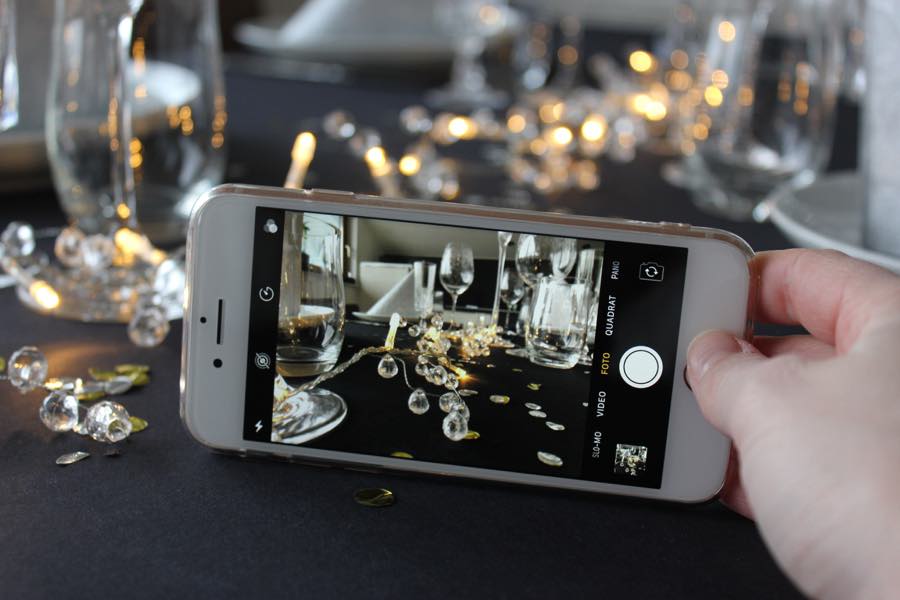 The world is changing so fast and technology is all around us. With that being said, it's a no brainer that the Wine Industry would also jump on the software bandwagon.
Winemakers (Vintners) are changing the way you experience your next wine tasting by using innovative technology to enhance the aromas and wine notes. For wine drinkers who try many wines over time, keeping detailed wine tasting notes is a must. Below are a few North American wineries using innovative tech and software.
Fox Run Vineyards
in Penn Yan, NY was the first winery in the country to use VineSleuth.
VineSleuth, created by owner and developer Amy Gross, is an iPad-assisted tasting experience that lets consumers discover which wines they might like by matching their preferences with the characteristics of specific wines in its database.
"Wine is for everybody, But too often, people find it intimidating. We got on board with this to see if we can find a way to make it less intimidating."
~ Fox Run owner Scott Osborn
Robert Mondavi Winery
is another winery disrupting the wine industry by using software technology. Robert Mondavi Winery has been named the best vineyard in Napa Valley, CA and has been around since 1966. They wanted to keep up with modern times as well as enhance the wine tasting experience, so they came up with an idea for an app that would give their guests knowledge about the grounds and wine itself.
Mondavi developed an app with Slalom, a consulting company that would allow them to use Apple's
iBeacon
location services on your smartphone. Once you're on the Mondavi vineyard, the iBeacon app opens a map of the Mondavi grounds that includes three wine tasting spots and three restrooms. The app also has 8 spots located throughout the winery for those perfect vineyard pictures that you can upload to your Facebook without ever leaving the app.
Mondavi makes its wines memorable with its app technology by allowing its customers to get around the winery, learn more about wine and create memories with the photos they've taken.
At the end of the day, chances are you won't go wrong with whatever wine tasting you choose, so try not to overthink it and just enjoy the moment!